Name
: Lava 
Element
: Earth --> Lava
Rank
: Z
Backstory
: A special earthbender who had great proficiency in lava bending created a technique that allowed for great and quick destruction on the battlefield. This was employed in most of his battle and survivors would go to experiment with the concept they saw until they could match it effectively. 
Appearance
: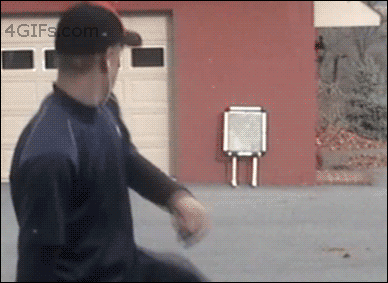 The pitch itself can go with various pitches such as sliders, curveballs, breakers, fastball etcs. 
Activation Motion
: User puts hand near/in Earth to collect earth for this attack. 
Duration
: 2 Post
Cooldown
: 4 Post
Range
: 100 Meters
Forces
: Stage 1: Heavy ass fire damage, 100 Blunt Force. Stage 2: 75 Blast Force, 100 Pierce Force, 100 Slice Force. 
Speed
: 110 
Health
: -
Stat Boosts
: -
Stats Required
: 90 Bending Speed, 70 Bending Precision, 50 Bending Fluidity. 
Essentially looks like this. 
What it does
: User pitches a compressed ball of lava that is kept in the lava state via immense focus after the pitch. This ball measures .25 Meters in diameter and possesses various patterned ridges allowing a variety of pitch types. Stage 1: The ball hits a target and does immediate damage via force and lava, Stage 2: The compression is released and out flies AOE lava burst the size of needles. These go in all directions for 60 Meters at 110 Speed. The blast of these is within 20 meters. Since these sections are different, it is possible to get with all stages thus getting 100 + 100 + 75 or - 275 to Resistance. 
Character Specific
: -
Wordcount to Learn
: 5,000 
Action Cost
: 100 AP 
Bonus Requirements
: Be a lit pitcher. 
Canon or Custom
: Custom 


Last edited by Toua on Tue May 24, 2016 8:42 pm; edited 1 time in total