Settlement/Nation Exclusive:l No
Appearance:l 
Generally cleared pathed or stone paths in city etc.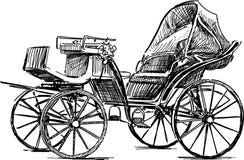 + Carriages of wooden color. Carriages have 200 Health. 
What it does:l 1: Gives roads within the zone in the logical areas for them to be, aka through cities etc. 

2: If there are citizens and houses in the same zone, carriages, like taxis, can be bought at x-price set by the ruler. They will take the purchaser 1 zone away. This method has a travel speed of 650. 
The money used for the carriage will enter the nation's money supply. 

Price:l 2,000
Amount of Construction Slots:l 0 [Rare Exception]