Name: Earth Gauntlet
Element: Earth
Rank: C
Backstory: A much less advanced version of earth armor that can be used to throw back opponents with hard solid force.
The technique is useful in that it grants some level of the protection of earth armor but allows the rest of the body to remain flexible.
Appearance: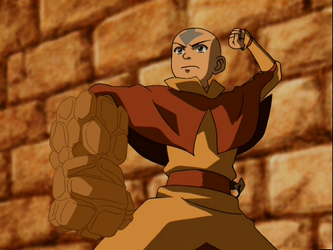 Activation Motion: Hung Ga, Tiger Crane Paired Motion #134 Catch Tiger in Mountain
Duration: 3 Posts
Cooldown: 3 Posts
Range: Up to 1 meter in diameter around the center of the arm. Self
Forces: Blunt Force
Speed: Formation Speed-20
Health: 20
Stat Boosts: +25 Health, +30 Strength
Stats Required: 15 precision speed, 30 Strength
What it does: The user bends the earth to form.  Layers of rock and earth will gather and mold to the users arm acting as one unit.  User can make one or a pair gauntlet(s) up to the users elbow, for both offensive and defensive purposes.  The can use the gauntlets for martial attacks and can be used in conjunction with other techniques.  The gauntlets also serve as a rock shield to absorb or block incoming techniques, martial, or weapon attacks. The strength and health boosts only affect the arm(s) the gauntlet is applied to. The user can cancel and reactivate the technique within the 3 post limit before cooldown.
Character Specific: N/A
Wordcount to Learn: 1,500
Action Cost: 30 AP
Bonus Requirements: Earthbender
Canon or Custom: Canon


Last edited by Zac on Tue Aug 30, 2016 6:17 pm; edited 4 times in total